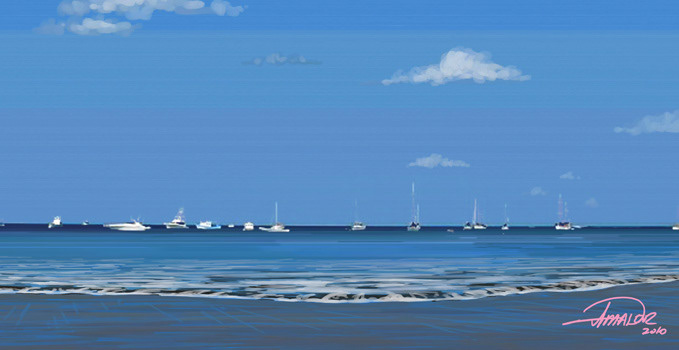 Rodrigo Amador is Nicaraguan-Canadian living in Ottawa, Canada, Classical Animation by education and currently is a Co-Owner and Vice President of Big Jump Entertainment. He is a product of Sheridan College's renowned animation program. In the last decade Rod has worked on dozens of series, providing services that span design through animation, supervision and direction.
In addition to excelling in all areas of production from script through delivery, Rod's proficiency in multiple production softwares has made him an 'industry jack of all trades' although his main focus is storytelling and directing.
He continues to learn new technologies in order to stay ahead of the times. He considers himself as a trend setter not a follower. He has always pushed the envelope in regards to quality and efficiency making sure that whatever he does is executed with the utmost care and professionalism. He enjoys working with others and he tries to extract the best from everyone in order to achieve the best result.
Gaumont Television
Gaumont Animation
Starburns Industries
Stoopid Buddy Stoodios
Wild West Productions
Bentobox Entertainment
DHX
Portfolio Entertainment
Jamfilled 
Wild Kratts